Too much flesh is bad for any man. It affects a man both physically and mentally.
-- William H. Taft
Dec. 12, 1913
The graph below shows Taft's weights throughout his life. The circles are known weights. The times during which Taft held various government positions are also shown.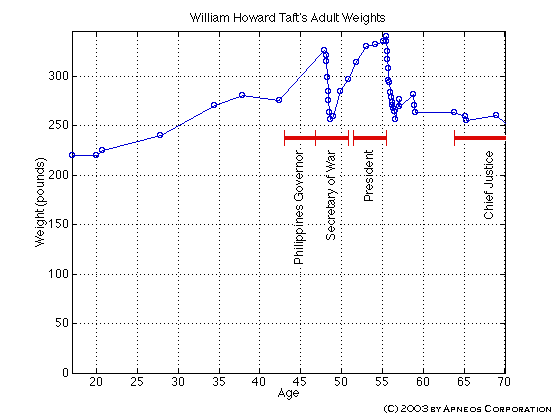 The sharp drops in weight occurring in Taft's late 40s and mid-50s were the result of dieting.
Taft's successful weight loss was front page news in the New York Times on December 12, 1913.